7 Easy Camping Recipes for Every Camper - Panergy
August 09, 2022
by Regina Wu
While some people may consider camping the time to break out the cans of baked beans, cold hot dogs, and potato chips, some may like their camping food to be a little more, well, gourmet.
We have nothing against a basic camping meal that requires buying just a couple of things at the store and zero cooking time. It ensures that you don't waste any of your precious time while out in nature and that you get the nutrients you need to fuel your adventures.
However, if you're someone who finds food a source of enjoyment, a way to connect with people, and a nice way to slow down your busy day a bit, then you're in for a treat.
We are sharing some camping recipes that we really think you'll love. And we made sure that these recipes are easy so that you aren't spending a chunk of your camping trip in the kitchen or putting food together.
This take on salmon will give your tastebuds the refreshing flavor they're looking for after a long day out in the wild. The ingredients for this one are minimal, so you don't have to stock up on too much in order to create this masterpiece.
Ingredients:
4 salmon steaks
Juice from 2 limes
3 T olive oil
½ tsp salt
⅛ tsp black pepper
Hot sauce, to taste
3 green onions, chopped
½ tsp honey
How to make it:
Mix all of the above ingredients together in a bowl, except for the salmon
Put the salmon steaks in a Ziploc bag and pour the marinade in
Let the steaks marinate for 20-30 minutes
Grill over medium heat for 2 minutes on each side or until cooked through.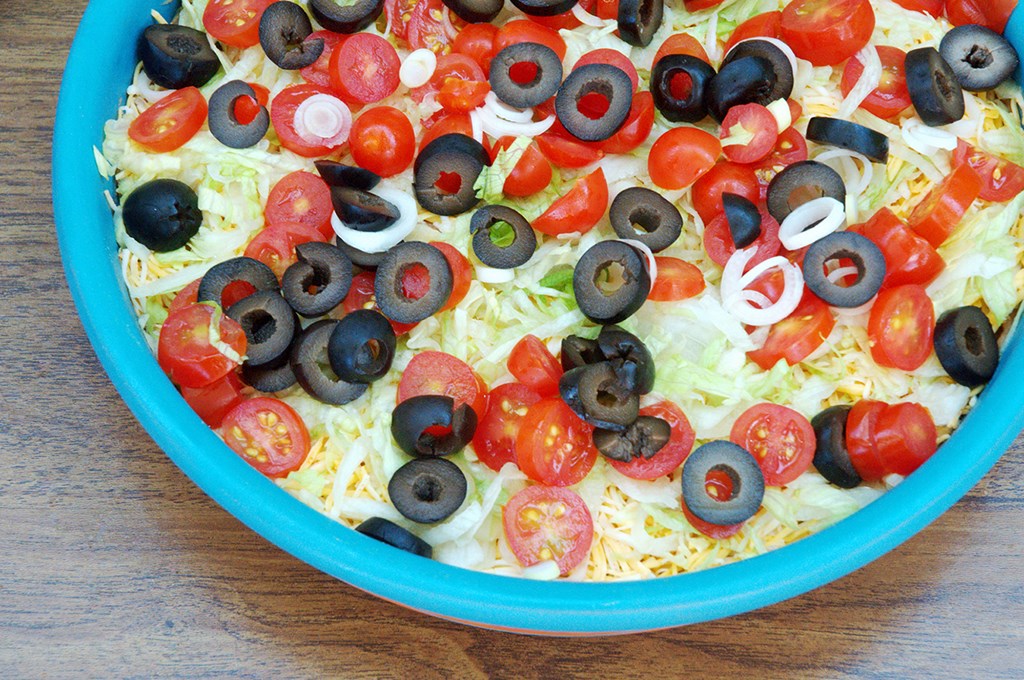 This dip makes the perfect camping snack or side dish for your favorite Mexican camping meal. There's no cooking involved, so the effort required for this one is minimal, but packs a lot of flavor.
Ingredients:
1 can of refried beans
3 T sour cream
3 T mayonnaise
½ package taco seasoning of your choice
Onion (as much as you'd like)
1 can sliced black olives
1 tomato
(1) 8 oz package shredded cheddar cheese
1 bag Frito's Scoops chips
How to make it:
Spread the refried beans on the bottom of a round platter
Mix the sour cream, mayonnaise, and taco seasoning together and spread over the bean dip
Chop onion and tomato and layer them with the black olives on top
Top with cheddar cheese
Serve with Frito chips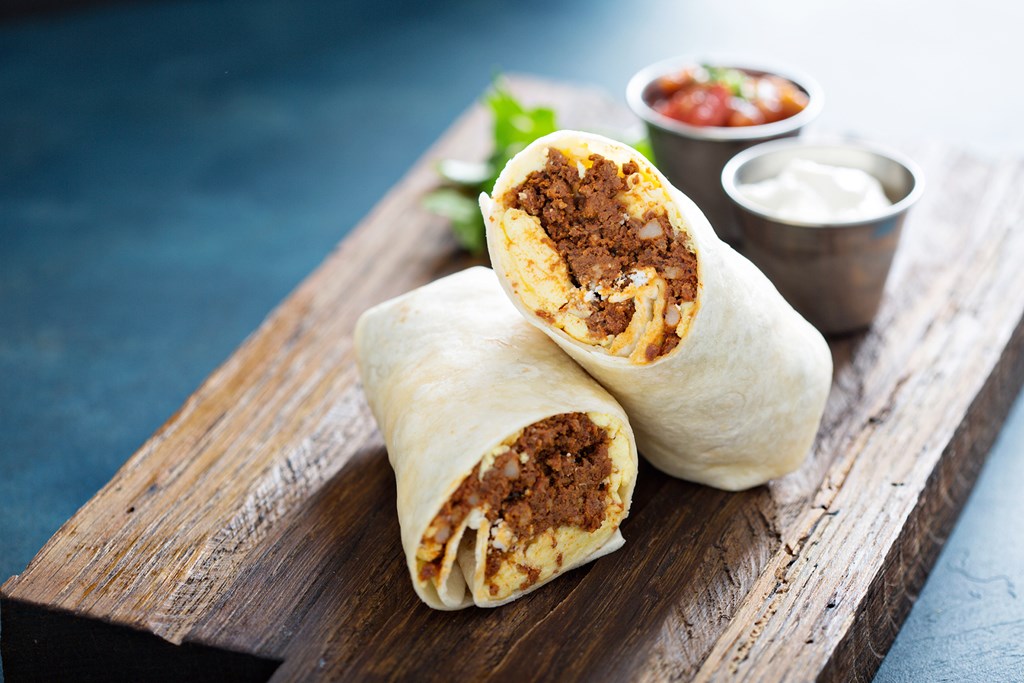 We love a quick breakfast on the go when we are camping. Those early mornings can be tough to find the motivation to cook up anything very complicated. Plus, you likely want to get going so that you can enjoy the outdoors that you're here to see.
Ingredients:
1 large tortilla
1 scrambled egg
2 strips bacon
1 sausage link, chopped
½ cup diced ham
½ cup browned potatoes / hashbrowns
¼ cup shredded cheese
Salsa
How to make it:
Warm the tortilla
Combine the ingredients above and put them into the warm tortilla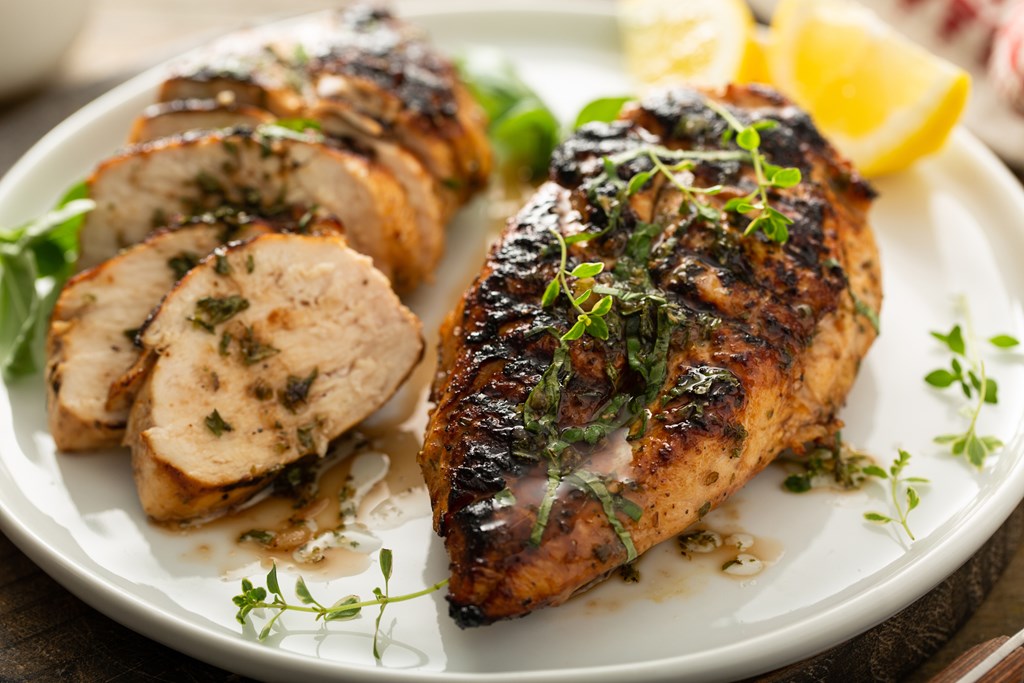 This may be the easiest main dish you've ever made in your life. All you need is two ingredients and you've got yourself the heart of a tasty meal, full of nutrients to help you get through your long camping days.
Ingredients:
4 boneless, skinless chicken breasts
¾ cup balsamic vinegar
How to make it:
Put the chicken and balsamic vinegar in a Ziplock bag
Squeeze out as much air as possible and put the bag in the fridge
Let the chicken marinade for at least 8 hours (the longer the better)
Remove the chicken from the marinade and throw away the remaining liquid
Put the chicken on the grill over medium heat, or pan-fry over medium heat
Cook until juice run clear
Donna makes a mean McMuffin, and she's shared the recipe with us so that you can enjoy a quick and easy breakfast that will have your tastebuds dancing and your body fueled up.
Ingredients:
4 split English muffins
3 sliced green onions
6 slices cubed deli ham
4 eggs
4 slices American cheese
How to make it:
Butter both sides of each of the English muffins
Toast them on a grill or under a broiler
In a skillet, brown the green onions in butter
Add 6 slices of cubed deli ham and mix for about 1 minute
Add 4 eggs and scramble
Scoop ¼ of the mixture onto 1 slice of toasted English muffin
Top with 1 slice of American cheese
Put another slice of English muffin on top and wrap in aluminum foil
The foil will keep the sandwiches warm for 15-20 minutes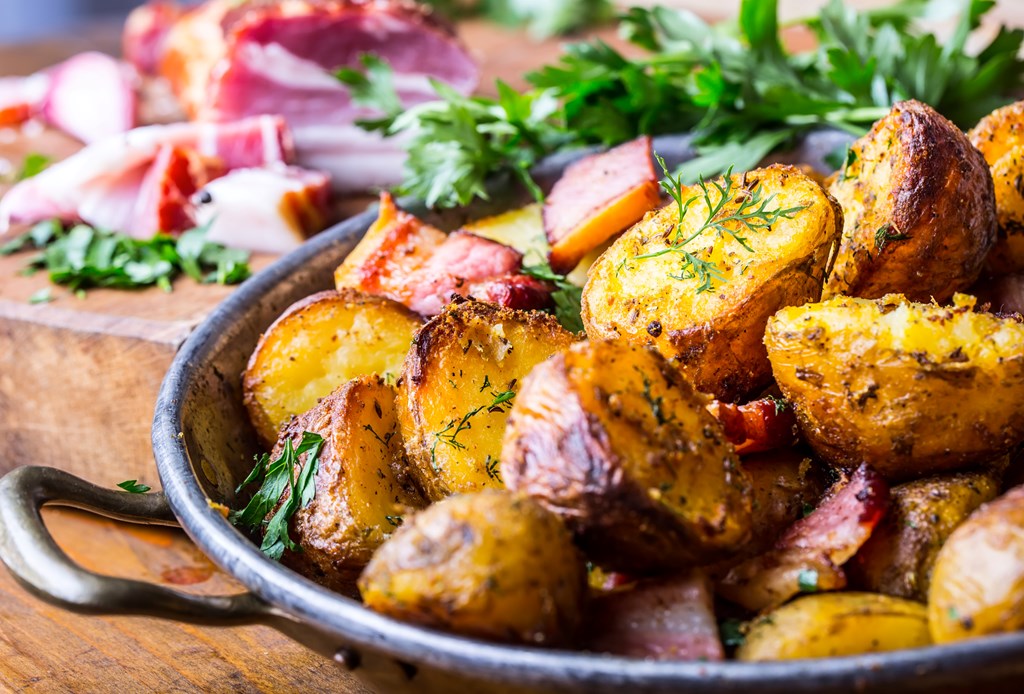 Looking for a great side dish that won't take much effort but tastes great? We have the perfect thing for you. These potatoes have some surprise ingredients that really take the flavor of potatoes to the next level.
Ingredients:
1 package fully-cooked smoked sausage, diced
1 large onion
Several small red / yellow potatoes
Salt and pepper, to taste
How to make it:
Slice the onion and potatoes and put in fire-proof skillet
Add water to keep them from scorching
Add seasonings to taste along with smoked sausage
Cook for 20 minutes, until soft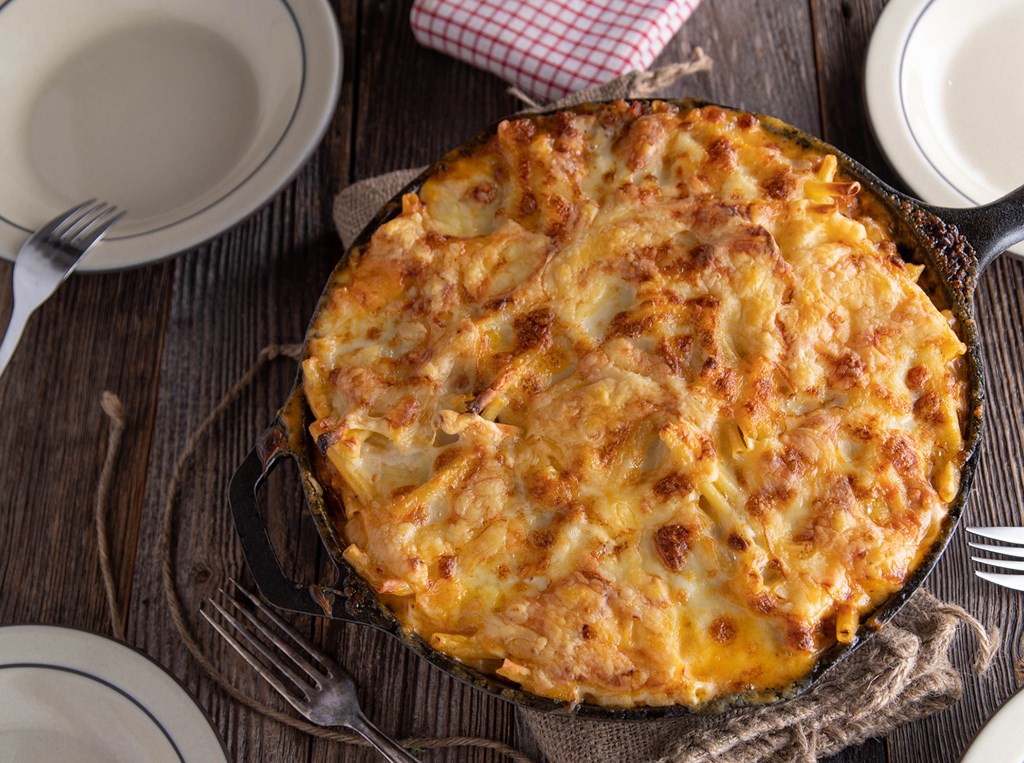 After a long day of hiking, you're left drained, and in need of some food to fill your body back up. Pasta is a great way to do this, especially when that pasta is easy to make a tastes great. This lasagna covers both bases.
Ingredients:
2 cups spaghetti sauce
⅓ cup water
(1) 9 oz package of meat or cheese-filled ravioli
1 beaten egg
(1) 15 oz carton ricotta cheese
¼ cup grated romano or parmesan cheese
(1) 10 oz package frozen chopped spinach, thawed and drained
How to make it:
In a 10-in skillet, combine the spaghetti sauce and water, and bring to a boil
Stir in the ravioli and cover
Cook the mixture over medium heat for about 5 minutes or until the ravioli are nearly tender, but still a bit al dente
In a medium mixing bowl, combine the egg, ricotta cheese, and romano or parmesan cheese
Dot the ravioli with spinach
Spoon the ricotta mixture on top
Cover and cook over low heat for about 10 minutes or until ricotta layer is set and pasta is just barely tender
Leave a comment