8 TIPS FOR PACKING LIKE A CAMPING PRO | CAMPING PACKING TIPS-PANERGY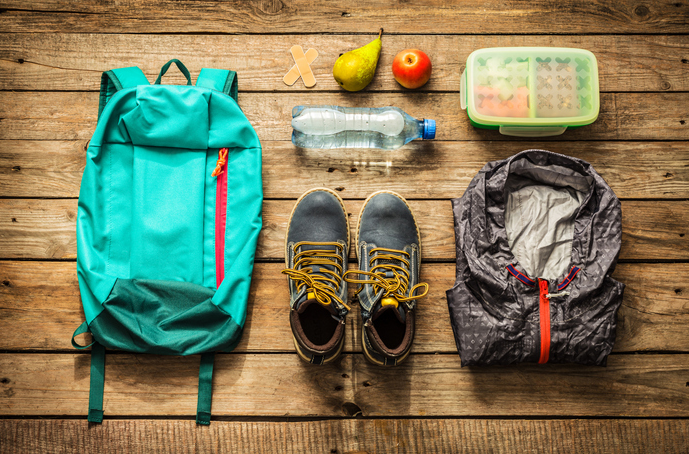 If the hardest part of camping is going home (and unpacking) then the second hardest part is packing. But it doesn't have to be. There are simple hacks – like rolling instead of folding your clothes and setting out what you think you need and then putting half of it back – that can be serious game-changers. There are also less commonly known packing tips seasoned campers swear by. From stashing your spices in Tic Tac containers to making packing lists for the kids so they can help too, here are 8 top camp packing tips from the pros.
1. CHECK YOUR GEAR AT THE BEGINNING OF THE SEASON
1. check your gear at the beginning of the season
"It's no use bringing a headlamp or propane stove if your batteries are dead or you've run out of propane. That's the time to clean your camp stove, check expiration dates on items like sunscreen and bear spray, replace your RV smoke alarm batteries, and sharpen your axe.
2. KEEP YOUR GEAR ORGANIZED
Stolfa is also a fan of storing camping gear in labeled bins or bags when it's not being used. It's a lot easier to start packing when you know where everything is. She tapes a list of the container's contents on the outside. "When an item needs to be replaced, removed, or added, write that on the label," says Stolfa. "When you pull it out for your next trip you'll know right away what you have and what you need."

3. USE CHECKLISTS (AND CHECK THEM TWICE)
Even if you think you have your packing list memorized, all it takes is one minor distraction to forget something. That's why it helps to refer to a list where you can check off what you've already packed. There are plenty of lists online such as this helpful camping packing list, or you can make your own. If you have kids, it can be fun to create a list for them too. Not only will this empower them to pack their own gear, but it will also save you time too. Just make sure to double check their list (and yours too).
4. PACK FOR EASY UNPACKING
Shannon Serpette, a former Girl Scout counselor and chief editor for Mom Loves Best, learned this next tip through trial and error. "When you get to your campsite, especially if you're camping with a carload of excited kids, you need to know where everything is," explains Serpette who has designated the left side of her trunk for items that need to go into the tent. The right side is for items that go outside of the tent – cooking supplies, chairs, etc. The tent is kept in the middle, separating the two. "My kids have no trouble remembering tent and left go together since I've taught them that they both have four letters," she adds.
5. REPACKAGE WHAT YOU CAN
Rebecca Bowden of The Backcountry Kitchen never travels without her fully-stocked camp pantry box. She likes to have all of the regular items she has in her kitchen at home. But with a fraction of the space, she relies on Tic Tac containers for storing things like her spices that she doesn't need much of. You can also take things out of boxes or their original bulking packaging and put them into bags to conserve space and weight.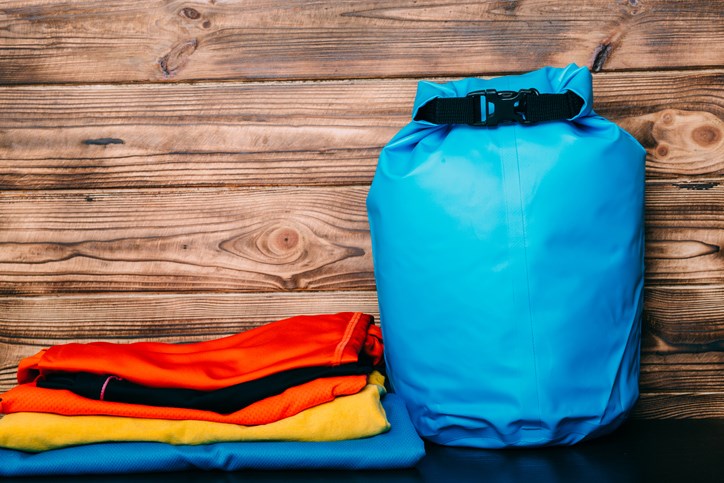 6. Use dry bags even on dry days
Use bags anyway, and you can also use bags that keep your stuff dry. freeland uses different colored dry bags and stores the same things in them each time. "That way, when I get to camp, I can reach into my backpack and pull out what I need," Freeland says. While dry bags are more expensive than reusable plastic bags, they're a good investment. And they aren't that expensive.
7. Prepare meals ahead of time
When Natasha Núñez, a former state park educator and teacher turned blogger for The Artisan Life, goes camping, she prepares her meals ahead of time and freezes them. She prefers to do this because she just reheats the food rather than dealing with the raw ingredients." Nunez says, "It also makes it easier to store food for a few more days without having to refill your freezer." When packed in a well-insulated freezer with other frozen items and ice, the food will gradually thaw over a few days." While not all foods freeze well, you can always count on classics like stews and chili to freeze well, reheat easily, and still taste delicious.
8. Have a portable washing machine (or coins) on hand.
Instead of packing more clothes and only wearing the ones you use often when they get dirty, why not just plan to wash the clothes you use often? That way you won't have to deal with carrying around dirty clothes, you'll save valuable space (RV closets are far less generous), and you can wear what you really want to wear.
Leave a comment