A beginner's guide to hiking in Auckland-Panergy
June 07, 2022
by Regina Wu
Day hikes are a great way to boost your fitness and satisfy a sense of adventure while discovering new places in the Auckland region. From mountain views to sweeping beaches, some highlights can only be reached on foot.

If you're new to hiking, here is a guide to staying safe and making the most of hiking in Auckland.

What to pack
Go prepared for anything, including changes in the weather and having to spend more time on the trail than expected. Here are a few essentials to take in your day pack:

1. A waterproof jacket
2. Your mobile phone, fully charged
3. Warm clothing; make sure you take a warm jumper and base layers that aren't     made out of cotton
4. A sun hat and a warm hat
5. Sturdy footwear; even on shorter trails it's important to have good shoes
6. Enough water and food; take at least two liters per person of water, and more snacks than you think you'll need - just in case.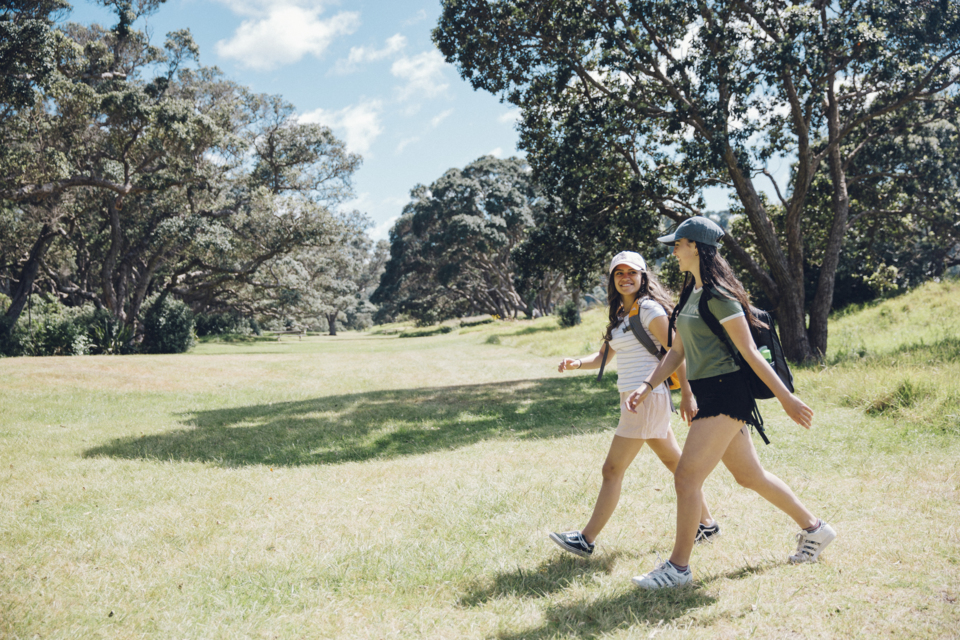 How to plan your route
Auckland has hiking trails for all abilities. As well as regional park trails, there are scenic options that will challenge your fitness without you even needing to leave the city.

For coastal hikes, try the Māngere Bridge Foreshore Path or the Beachlands to Maraetai  Path. Or to escape into native bush, tackle the Hunua Cossey Dam Path. As you build up your confidence, you could try the Ōmanawanui Track at Whatipu.

When choosing where to hike, consider your ability and the skills and fitness of everyone in your group. Look at how long it will take, and plan to have enough time to complete the track before dark.

Check the terrain to prepare for any steep climbs or stream crossings, while also checking for anything else that might affect the walk, such as tide times. You should also read up on any alerts that might be in place, such as track maintenance or closures due to kauri dieback.
What to know before you go
Always check the weather before you go. Search specifically for the area you're going to – forecasts can vary from coast to coast and the city forecast isn't always accurate for regional areas.

Before you head off, tell someone your plans. Mobile phone coverage isn't always available on Auckland's trails, so it's important someone knows where you are.

There are 28 regional parks in Auckland, and many more city parks and reserves, all of which offer great hiking. Get active and discover Auckland's hidden gems on your next hiking trip.

For more information on staying safe while out and about across the region, take a look at the Outdoor Safety Code online.
Leave a comment