Buying Guide: Best Fans For Camping - ipanergy
November 15, 2022
by Regina Wu
A good tent fan can ensure a good night's sleep on those summertime camping trips – but with so many different models on the market, it can be hard to choose the one that will suit you most.
In this guide, I share with you my recommendations for finding the best tent fan, along with a few tips on what to look for when making your choice.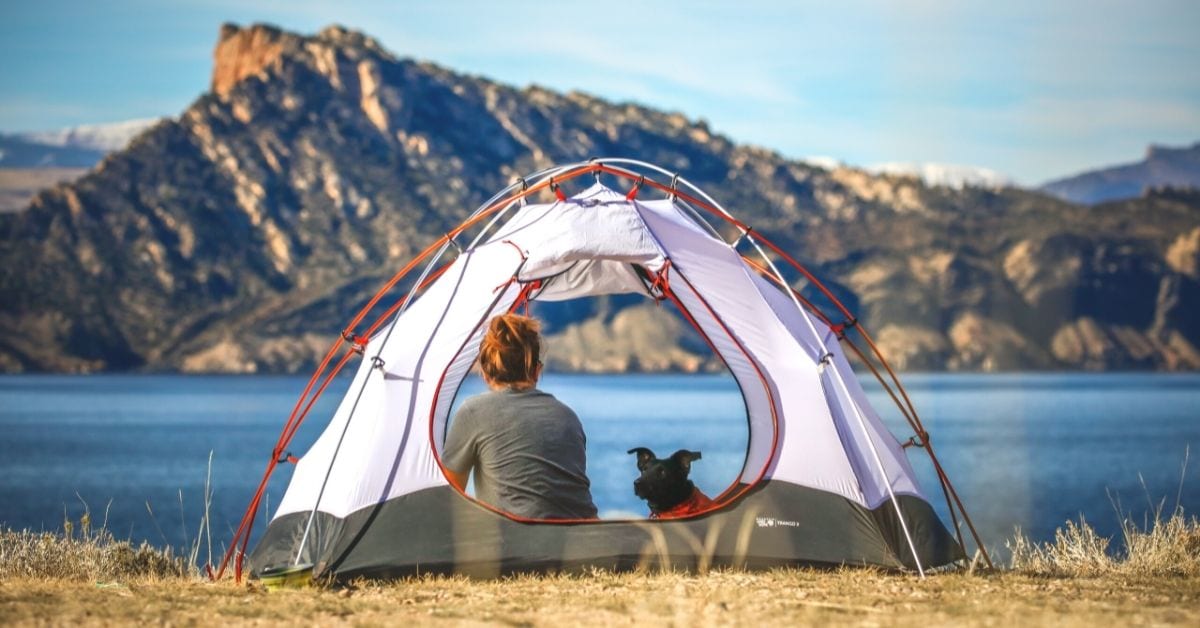 What To Look For When Buying A Fan For Camping
It's important to think about what type of fan will fit your needs on your camping trip.
Tent fans come in all shapes, sizes, weights, etc., so take these tips below into consideration when searching for the best one!
Size And Weight
When looking for the best tent fan, consider the type of camping you are doing. Most camping fans are compact and lightweight enough to easily pack with your gear.
If you are car camping, then weight may not be as important, in which case you will be free to look for a larger, more powerful model.
Running Time
Check how long the camping tent fan will run when fully charged. Most fans have variable speed settings, so be sure to check the time it will run at the highest speed, as you may need this much power on very hot nights.
Built-In Light
Many camping fans come with their own lights, which can often be set at different levels of brightness.
Having your light and fan all rolled into one is a real space-saver and an ideal way to cut down on gear if you are backpacking. 
Adjustable Angle
Being able to adjust the angle of your camping tent fan makes it much easier to keep everyone cool.
Check to see if the fan can be adjusted both horizontally and vertically.
Noise Level
The main purpose of a tent fan is to keep you cool throughout the night, so it must run smoothly and quietly, without any annoying vibrations disturbing you.
Despite being light in weight, the best tent fans will be solidly constructed so that they don't rattle whilst running.
Power Source
Ideally, the best tent fan will be battery operated, as it is not guaranteed that you will have access to a power source. Most tent fans have rechargeable batteries built-in.
Check that a USB cable is supplied to recharge your fan using a mobile device like a laptop or portable power pack.
Some fans may also offer the option to connect to mains power with an AC adapter, so if this is an important feature to you be sure to check the specifications for your particular model.
Panergy 5000mAh Camping Fan With LED Lights
With 12 built-in LED lights and 3 brightness controls, this camping tent fan can be adjusted by 360 degrees both horizontally and vertically.
It has an integrated 5000mAh battery which will keep it running anywhere from 4.5 to 40 hours, depending on which speed setting you use.
If you use it only for lighting, a fully charged battery will keep it going for 147-440 hours, depending on whether it is used on a dim setting at night or on full brightness to illuminate the entire tent.
Designed to either stand on a tabletop or hang from your tent using the built-in hanging hook, this tent fan has 3 turbo blades for maximum wind speed and is designed to be stable as it runs, which means it is nice and quiet too.
Small in size and very lightweight, it is easy to take along on your travels, safe to use around children, and can be charged with the included USB wire via a laptop, portable charger, car charger, etc.
Panergy 10000mAh Battery Operated Camping Fan With LED Light
The best tent fan in terms of cooling capacity, this model has an exceptionally long-lasting battery that will keep it running at low speed for more than 50 hours!
Even at high speed, it will run for 10 hours, which is plenty of time to see you comfortably through the night.
Although rechargeable, this battery tent fan can also be powered by a USB cable attached to a power bank, AC adapter, or any power source with 5V/2A output.
It is fully adjustable and can be rotated from left to right or up and down, keeping you cool from any direction.
Measuring 7 inches across, it comes with 3 different wind speeds, yet even though its motor is so powerful, it runs quietly enough that it won't disturb your sleep.
This tent fan comes with 12 built-in LED lights and you can set the brightness at 3 different levels, making it useful as either a lantern or a nightlight.
Final Thoughts
I do hope that this guide has helped you discover the best camping fan for your needs and that your next night under canvas in the great outdoors will be cool and comfortable, no matter how warm the weather!
Leave a comment