HOW TO CAMP ALONE-PANERGY
THE BENEFITS OF SOLO CAMPING
Camping is an awesome activity to share with family and friends. But trekking out into the woods for a solo camping trip offers the solitude that a group camping trip simply doesn't have. Even just a weekend trip to the woods can do wonders.
When you camp alone, you will spend your time around the fire reflecting on life rather than sharing stories, but your time will have great value regardless. Below are the benefits of solo camping for beginners.
1. GOING AT YOUR OWN PACE
When you go hiking with a group or participate in another strenuous activity, people have their own expectations about how fast or how far you will go. With a large enough group, what happens most of the time is that people break off into smaller groups or couples and go at different paces.
It's hard to find a group where everyone is at the same level. When you camp alone, coordinating activities with others is unnecessary. You can go freely without planning to regroup at a certain hour and take your time when you want. You can hike quickly or slowly and stay up as late as you prefer.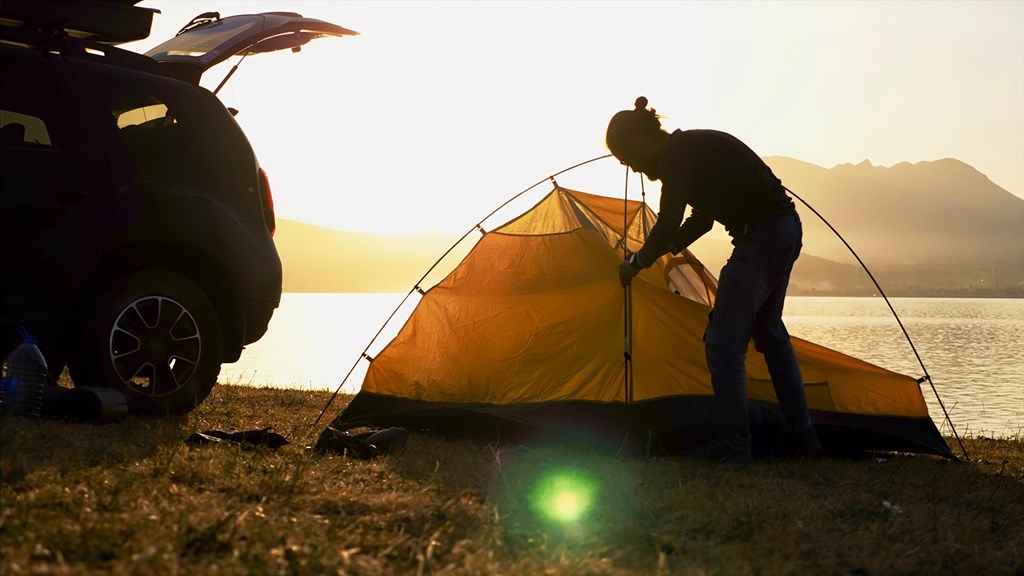 2. LEARNING TO CAMP LIKE A PRO
When camping in a group, one person usually becomes the leader and does most of the work. It is common to see someone setting up the tents on their own. Maybe another person always takes the initiative to start and tend to the campfire. You might even have someone with a very good sense of direction.
When you camp solo, all responsibilities are up to you. Having to do everything is how you can actually learn the most about camping. It will put you outside of your comfort zone and force you to be more independent than you would normally be.
The rewards and sense of accomplishment more than make up for the solitary nature of a solo camping trip. You will never be the same after watching the sun rise over the horizon from the campsite that you made while sipping the coffee that you just brewed over the campfire that you started!
3. MORE OF A CONNECTION TO NATURE
When camping in a group, you get caught up in conversations and forge stronger emotional connections. You have to make sure everyone stays happy during the trip and negotiate food and rest breaks. You end up spending a lot of your energy bonding with the people in your group.
When you go solo camping, you can connect with nature without having others around to distract you. This can lead to heightened awareness and a deeper connection. You have everything around you to see and experience without the noise and disruptions. You might even find that you appreciate the scenery more when alone.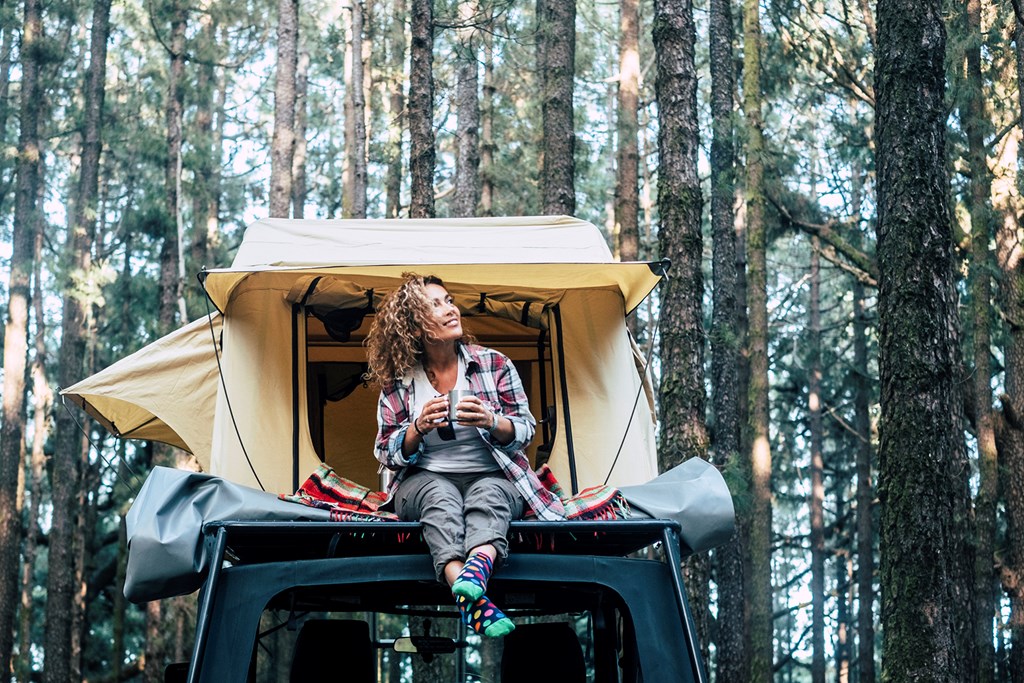 4. INCREASED SELF-CONFIDENCE
When you camp with a group, others are there to do tasks you feel uncomfortable with. Maybe you lack experience with equipment or don't have the technical skills — this is why solo camping can be a challenge and a huge confidence boost when you learn new skills.
When camping alone, you have only yourself to rely on. You have to make sure you packed all of the correct supplies and be ready to improvise if you forgot to bring something. You learn to trust yourself more by going on a journey alone.
5. FEWER POTENTIAL STRESSORS
The stresses of making sure everyone in your group stays safe and gets along are always a concern in a camping party. One disagreement or incident can weigh heavily on the experience.
Camping alone might have certain stressors, but you can avoid the typical ones you always have when surrounded by other people. Allow yourself to relax away from the social stress of the outside world.
Leave a comment