How to choose a better ceiling fan-ipanergy
November 22, 2022
by Zoe Lin
Ceiling fans come in a nearly endless array of sizes, blade counts and finishes, so choosing the right ceiling fan for your space comes down to proportions, cooling efficiency and design elements. Below, we've compiled some expert advice that will guide you through choosing a ceiling fan fit for your needs. 
This guide will go over the many considerations of shopping for modern ceiling fans like ceiling height and mounting options for sloped ceilings, the size of the fan needed for the dimensions of your room, airflow and CFM requirements, the difference in length and number of blades, ceiling fan finishes and materials, and more.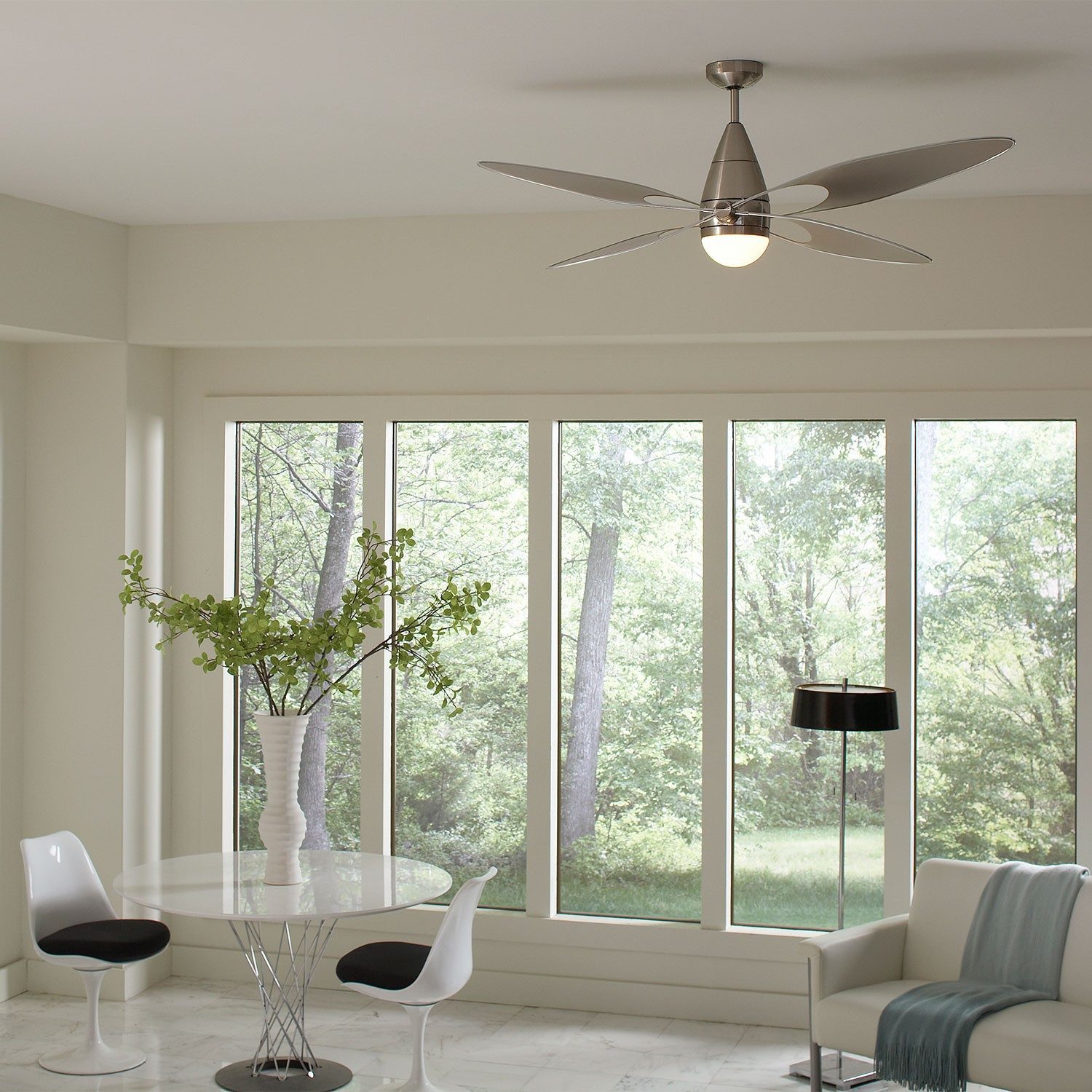 What Size Ceiling Fan Do I Need? 
The first thing to consider when deciding on a ceiling fan size is the size of the room in which it will go. The square footage of a room dictates how big the ceiling fan will need to be because a fan that is too small or big for a space will not circulate the air properly. 
Ceiling fans are measured by the full size of their blade span (also called blade sweep), which is the diameter of the circle that you see when the fan blades are in motion. Fan blade span reaches from the tip of one fan blade to the tip of the blade directly across. 
Once you've measured the dimensions of the room, here is a guide on what size ceiling fan should go in that room. 
Ceiling Fan Size Guide: 
| | | |
| --- | --- | --- |
| Fan Size  | Room Size  | Room Type  |
| 29″ or less  | less than 50 sq. ft.  | Hallway, Laundry Room, Walk-In Closet  |
| 36″  | up to 75 sq. ft.  | Breakfast Nook, Large Bathroom  |
| 42″  | up to 100 sq. ft.  | Bedroom, Office, Kitchen  |
| 52″  | up to 225 sq. ft.  | Master Bedroom, Dining Room, Patio Area  |
| 56″  | up to 400 sq. ft.  | Large Living Room, Great Room  |
In larger spaces, depending on the shape of the room, another option can be to go with two smaller fans. 
When determining the size of a ceiling fan, a minimum of 18″ to 24″ of clearance on all sides of the fan is ideal. 
How low should my ceiling fan hang? 
To meet building codes, the bottom of the fan should be at least seven feet off the floor; eight to nine feet will allow for optimal circulation. For higher ceilings, you can use fans with downrods to achieve the right height. The more space between the ceiling and the blades, the better for air flow and circulation. Ideally, aim for at least 12 inches. 
Low Ceilings:

 

For rooms with ceilings eight feet or shorter, flushmount "hugger" fans are the ideal option. As their name suggests, these fans "hug" the ceiling to create a low profile. In order to achieve their short height, these flush mount fans do not incorporate downrods in their design. 
Average and High Ceilings:

 

To hang a fan at the appropriate height in a room with a ceiling nine feet high or higher, a ceiling fan that uses a downrod is the right fit. A downrod ranges from 3 to 72 inches in length and is what suspends the fan from the canopy. This is ideal because more space between the fan blades and the ceiling will result in better air circulation. 
Fans will typically come with one or two downrods, in different standard lengths. However, if more length is needed to achieve the ideal hanging height, additional downrods in other sizes can be purchased. For a room with a 9-foot ceiling, select a fan with a 6" downrod. For ceilings that are taller than nine feet, add 6" to the downrod for every foot of height: 10-foot ceiling, 12″ downrod; 11-foot ceiling, 18″ downrod; and so on. 
Leave a comment