HOW TO PACK FOR A DAY HIKE-PANERGY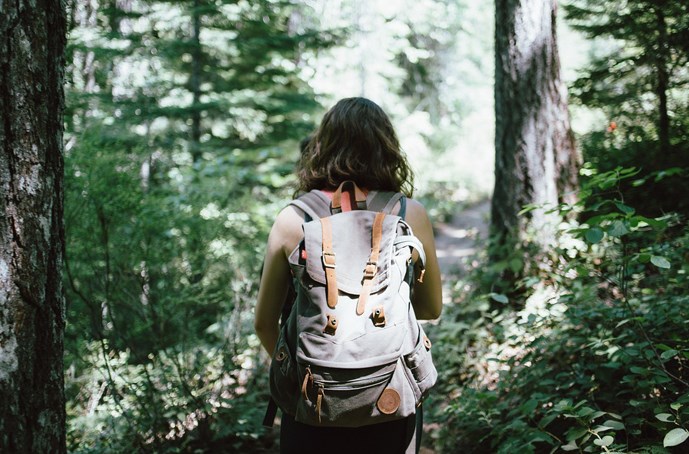 Going on a day hike is a perfect way to get out and enjoy the outdoors without having to spend forever planning a camping or backpacking trip. You can go out, do your hike, and then come home and enjoy a hot shower and the comfort of your own bed.
Knowing how to pack properly and efficiently for your day hike is one of the keys for a successful, fun, and safe outing. By thinking ahead and preparing for a variety of situations, you'll be ready for your day hike in no time.
CONSIDERATIONS
There are several things to consider when packing for a day hike. First up is the weather. Knowing the weather forecast is essential for knowing what to pack. Will it be extremely hot? Potentially rainy? Cool and overcast? Weather can change drastically, especially at elevation, so knowing the forecast and preparing for a change in weather will go a long way in keeping you safe and happy.
Always tell someone where you're going and how long you expect to be gone. This means you'll have to know your hiking route ahead of time, or at least have a good idea of mileage and the type of terrain you'll be covering.
Taking note of any features along the trail is key as well. Will you need to do river crossings? Cross rock gardens? Climb steep hills? Knowing the answers to all these questions will help you prepare and know what to bring.
Finally, you should consider the ability and needs of everyone in your hiking party. Will everyone be able to complete the hike safely and in good spirits? Do you have a plan for if someone gets injured or wants to turn back? Is someone missing a piece of gear that you have and could bring for them?
ESSENTIALS
There are some items you should bring on a day hike no matter what. The first thing on that list is a comfortable backpack that can store your essentials. Next you'll need plenty of water and an energizing snack (or lunch if your hike is more than a few hours). Bringing along a map and compass is a great idea, too, so you can be sure to stay on the trail and not get lost.
Always pack an extra warm and dry layer to put on if the weather changes abruptly. A headlamp with fresh batteries is a nice safety to have as well, in case your hike takes longer than you thought it would and you're out on the trail after dark. A first aid kit is essential, too. Make sure you're equipped to deal with blisters, cuts, and headaches along the way.
JUST IN CASE
These next items are dependent on where and in what season you're hiking. If you run the risk of being exposed to extreme sun, you'll want to be sure to bring a hat, plenty of sun screen, sunglasses, extra water, and maybe a bandana that you can soak in water to cool down the back of your neck.
If your hike could end up being cold or rainy, you should bring a rain jacket, rain pants, a pack cover to keep your backpack dry, and a hat and gloves. Other items to consider include extra food, bug spray, bear spray, a camera, and, if you're in an area with cell service, a phone to call for help if you need it.
It can be easy to think, "I won't be gone long" and set off on your day hike armed with nothing more than a decent pair of shoes. But being prepared for a variety of situations can give you more flexibility on the trail and make your hike more comfortable and enjoyable.
You can even create a day hike checklist and pack according to it. This way, you won't worry you're forgetting something each time you hit the trail. Consider weather, route, essentials, and extra items and you'll be well on your way.
Leave a comment