Battery-Powered Fans To Beat The Summer Heat (And Those Night Sweats Too)
November 03, 2022
by Zoe Lin
1 A

 

camping battery-powered fan featuring a built-in LED light with three brightness settings, so you can stay cool AND avoid getting lost finding the campsite bathroom at night.
The rechargeable design can spread the air circulation more using the included hook to hang from your tent, there's also a built-in power bank for charging electronics.
Promising review: "This is a great fan. It is super quiet, but also powerful. The light is bright and it is very lightweight. I use this camping, so when I get up to go to the bathroom at night it lights up the entire path I'm walking. Has a great charge that lasts the entire night into the morning, and the controls are easy to use
2 
A four-speed, rechargeable clip-on fan you can mount above your bed to keep you cool as you sleep — especially if you want to prevent those dreaded night sweats.

Can last up to 53 hours and can reach a full charge in up to eight hours.
Promising review: "We've had these fans since last year and they are still going strong. They stay charged forever and they blow really well. I've never been happier with a small fan in my life. My house is small and when it's hot outside it's hot inside, this little guy provides relief.
A

 

tall battery-powered fan you'll want to give a ~standing ovation~ over, especially since it comes with three height positions you can personalize to fit your needs and a remote control so you won't have to get up off the couch to turn it on.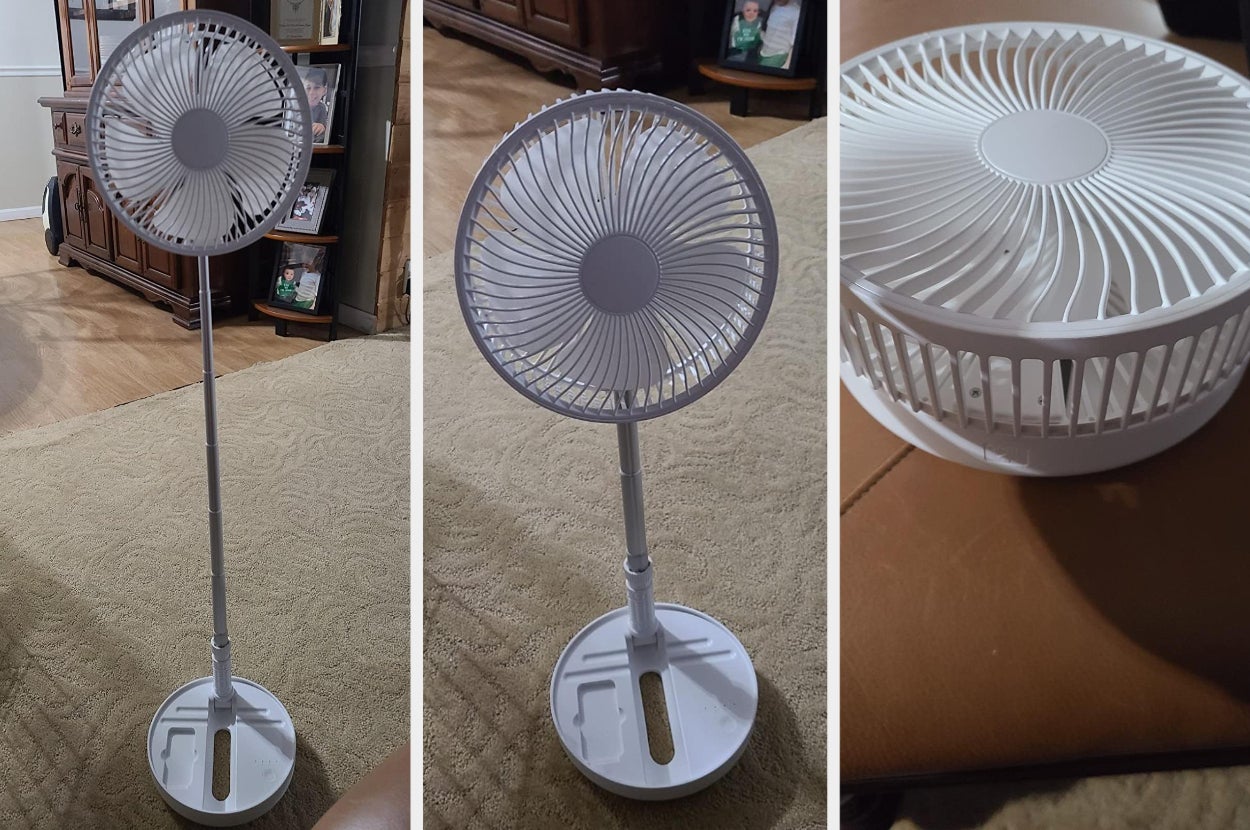 It features anti-slip silicone pads and 180-degree tilting capabilities. 
Promising review: "I got this to use during work and sometimes the places we go are very hot, and I have to admit, I wasn't expecting this fan to be as amazing as it is. It blows pretty well and you can feel the difference, I highly recommend this. We love it so much that my aunt had to buy herself one
Leave a comment